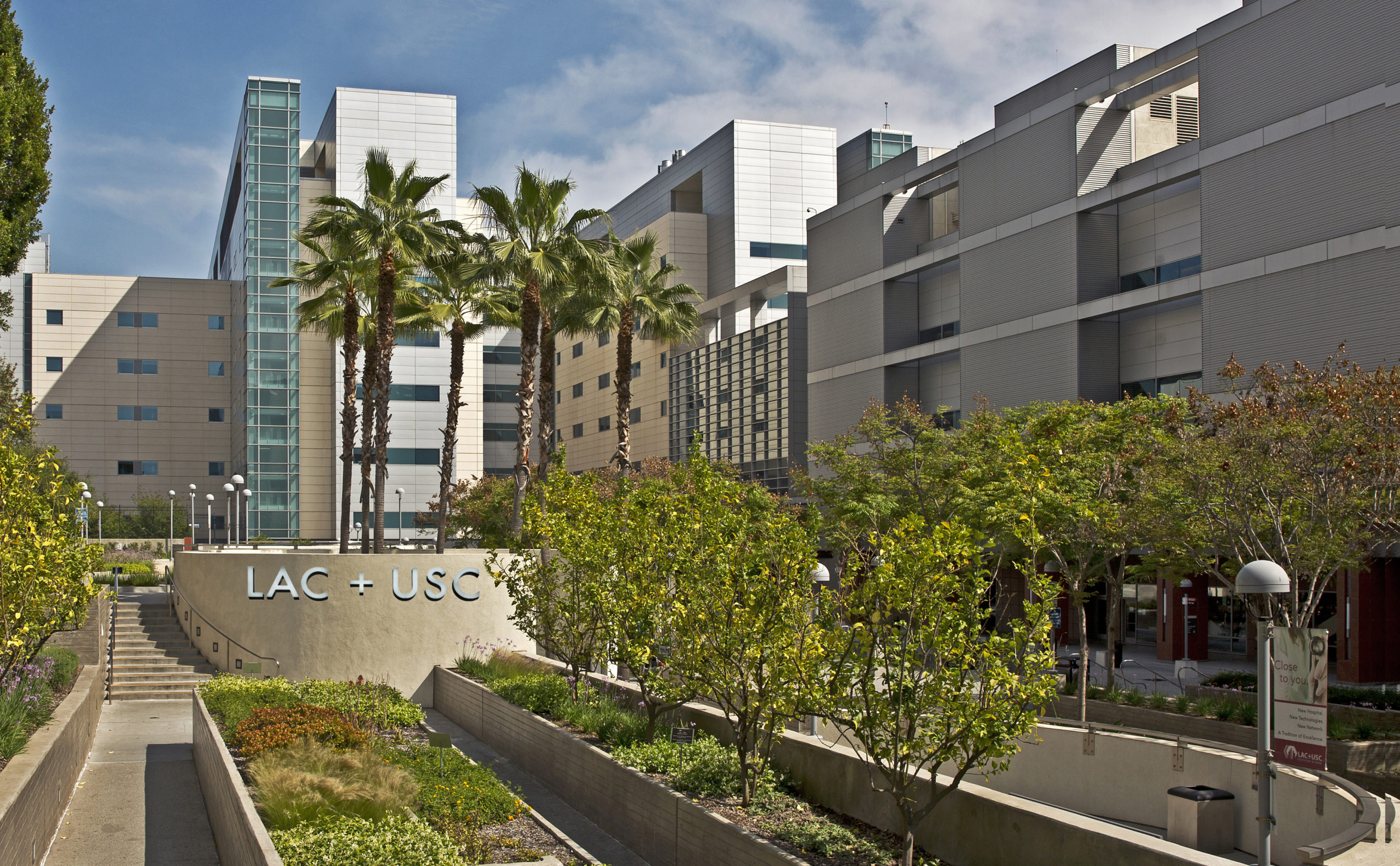 LAC+USC Medical Center is now designated as a Health Professional Shortage Area and joins Harbor-UCLA, Olive View-UCLA, Rancho Los Amigos National Rehabilitation Center, and nearly all ACN clinics – except for Mid-Valley Comprehensive Health Center – as an HPSA location.
An HPSA is a geographic area, population, or facility with too few primary care physicians, dentists, or mental health providers, and makes available state and federal loan repayment programs, fellowships, and grants to trainees and clinician staff in that area.
Awards up to $300,000 are available.
The DHS Loan Repayment Team has identified 11 programs that support scholarships and loan repayment for nurses, mental health providers, and physicians. The programs have separate eligibility requirements, service requirements, and repayment amounts. Further information is available at the LA County Department of Health Services Physician Jobs website, and a 9-page PDF is available for download here.
The next State Loan Repayment Program (SLRP) filing period is August 2023 and the Repayment Team is prepared to see a greater number of applicants in that cycle.
The SLRP and other loan repayment programs address the most pressing financial needs of LA County residents, while we increase the number of primary care clinicians serving in areas where they are needed most.
A few DHS sites are under review for HPSA renewal but there are no anticipated changes in status to those sites that have qualified in the past.
Source: (LA County Health Services., "New HPSA Designation, $300,000 Repayment Assistance Available to Clinical Staff," emailed to Workforce Weekly Subscribers, January 4, 2023)
About LAC+USC
Located in the heart of Los Angeles is the LAC+USC Medical Center, a beacon of hope to many Angelenos and one of the nation's busiest public hospitals. Serving over 1.2 million patients a year from all around Southern California, it has become an integral part of its local community.
The medical center, managed by the LA County Department of Health Services, has been providing critical healthcare services for over 100 years, starting with a small infirmary and evolving into a leading-edge facility that today provides patient care at the highest level of technology and expertise. From emergency services to physical therapy and addiction treatment programs to childbirth assistance and cancer screenings to outpatient visits – LAC+USC Medical Center is committed to providing both high-quality and compassionate care.
LAC+USC isn't just about providing expert medical care – but also community involvement. Through programs like the Arts in Medicine program, which was established in 1992 with support from The John Randolph Haynes & Dora Haynes Foundation, they have been enriching the lives of patients through creative expression. The hospital works closely with local performers, artists, and volunteers who give back in countless ways – bringing music into exam rooms or creating ceramic pieces with children undergoing chemotherapy treatments – making sure that every patient visit leaves them feeling uplifted and cared for beyond any medications prescribed.
LAC+USC Medical Center is a cornerstone of the Los Angeles healthcare community, providing more than just physical care, but also compassion and understanding. They celebrate diversity by highlighting each individual's unique skills in the face of challenging life experiences, offering comfort and support through kind words or gentle human touch in moments where healing is most important.
Discover the possibilities and explore LAC+USC job opportunities – visit our job board today for more information!