Top 5 Benefits for Working in an Urgent Care Clinic
If you are a physician exploring new job opportunities, you may want to consider urgent care jobs on your shortlist. There are numerous benefits to working in urgent care that might come as a surprise.
Some benefits of working in an urgent care setting are that it typically offers a more flexible schedule and sometimes an increased earning potential due to the various duties required at each clinic location.
For example, one positive aspect about working in urgent care would be your proximity to patients. You will work with patients one-on-one, which can present unique opportunities to be personable which some providers really enjoy. But that's not all! 
Here are some other benefits of working in urgent care.
Intense On-The-Job Training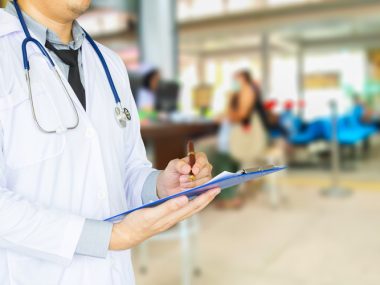 Working in urgent care can provide invaluable training in a short amount of time. Urgent care settings will better prepare you for the challenges you face as a professional. The urgent care environment allows newer physicians to get a wide range of experiences and to potentially speed up their career path before encountering other high-pressure situations.
There is no denying that working as a physician in an urgent care clinic can be intense. You are constantly dealing with sick or injured patients, and you have to make quick decisions about their care. However, this intensity also provides on-the-job training that is second to none.
You quickly learn how to assess patients and make informed decisions about their treatment. You also develop a strong sense of teamwork, as you rely on the support of your colleagues to provide the best possible care for your patients.
In addition, working in an urgent care clinic gives you a chance to see a wide variety of medical conditions and learn how to treat them effectively. So, while it may be intense, working as a physician in an urgent care clinic can be a gratifying experience.
Patient-Centered Approach
A great thing about working as an urgent care clinic practitioner is working so closely with patients. You receive less of the same one-on-one experience working at larger hospitals because they can't match a clinic's patient-centric approach.
A patient-centric approach also means you will sometimes work with patients based on their financial decisions. Many people who end up going to urgent care facilities choose to do so because they are looking to cut the expenses and avoid the high cost of visiting the emergency room. Therefore, they will be looking closely at the price of treatments and expensive tests when considering their options. You will get the chance to work with them to find cost-effective solutions that work for you, making you a better provider.
So Many Job Opportunities
Another excellent benefit associated with urgent care facilities is the demand for personnel. You will find many job openings in this sector as such clinics of all sizes are expected to grow tenfold over the coming years.
As many primary care physicians are stepping down, the number of urgent care jobs available grows. This trend means there is an exponentially increasing need for locum tenens physicians, NPs, and PAs to get facilities fully staffed. These staffing shortages can significantly benefit you because you won't find yourself out of a job or getting laid off.
Predictability and Flexibility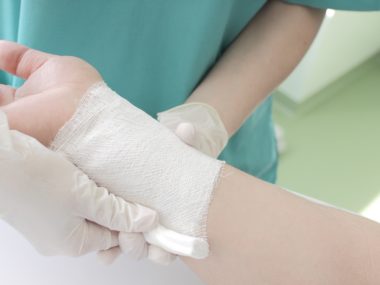 When you work as a physician in an urgent care clinic, you'll have more control over your schedule than if you were working in a traditional hospital setting. You'll need to be available during clinic hours, but you'll be able to take weekends and holidays off with much more ease. And, if you ever need to take time off for a family emergency or personal business, you'll be able to do so without worrying about finding coverage for your patients.
In addition, because urgent care clinics are typically open late and on weekends, you'll have the flexibility to choose when you want to work. As a result, working as a physician in an urgent care clinic can provide you with a much more predictable and flexible work schedule.
Lower Risk Of Suffering Burnout
If you are trying to figure out if an urgent care clinic or an emergency room is for you, it's crucial to think about the emotional toll that comes into play. While working in an emergency room can provide an adrenaline rush, it can also contribute to more stress and lead to burnout. In contrast, an urgent care clinic is much slower-paced and has less of an intense atmosphere that is less likely to cause eventual burnout.
Many former primary care doctors we spoke with were happy to make the switch to urgent care. One of the reasons is that they could routinely delegate much of the paperwork to their clinic staff and not get bogged down with small tasks so often. They also loved the fact they didn't have to spend so much time on-call and that they could spend more time for themselves.
So if you are looking for a challenging and rewarding career, consider working in urgent care. You will be able to provide much-needed medical care to patients while also receiving valuable on-the-job training. And the best part is that there are so many job opportunities available in this field, so your options are endless.
Visit our job board to learn more about current openings and see which one is the perfect fit for you.