5 Reasons to Get A Physician Job in a Municipal Health System
Municipal health system physicians are crucial in addressing many of society's most significant medical challenges. They work to help communities affordably treat crucial health issues such as obesity, diabetes, substance abuse, mental illness, and HIV/AIDS, treating wounds, and just about anything else you can think of. 
Help Others in a Significant Way
As a professional in a public system, you'll use your skills and expertise to improve the lives of those around you. That means helping individuals, families, and entire communities overcome some of their biggest health obstacles. And there's no better feeling than knowing you've made a difference in someone else's life.
You may not know precisely the kind of patient you'll encounter in your day-to-day job practicing medicine, but chances are you'll meet plenty of patients and ailments along the way. 
In addition to providing direct assistance to patients, you'll be able to learn valuable lessons from each experience quickly. After all, in the public setting, you won't always be able to solve problems yourself, so you must rely on your colleagues and peers to offer guidance and support.
Experience Different Types of Patients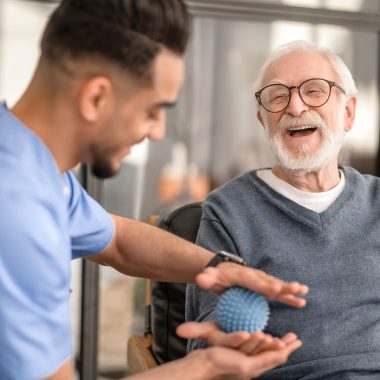 One of the best parts of being a physician in a public medical or health center is treating different kinds of patients. You'll deal with everything from newborn babies to senior citizens and gain invaluable insight into each group's physical and emotional differences.
Whether it's children fighting off colds, adults struggling with addiction, or even seniors dealing with Alzheimer's disease, if you get a physician job in the public system you'll witness firsthand the struggles faced by many people across your community.
You could face unique situations that you might not have thought about at the beginning of your healthcare career. For example, if you become a pediatrician, you'll naturally spend a lot of time caring for infants and toddlers. But as you move toward retirement age, you may find yourself wanting to treat older patients instead.
Whether seeing children or adults, you'll always have the chance to grow your practice as a doctor. As you continue honing your skills, you'll expand your knowledge base, broaden your perspective, and become more skilled as a practitioner.
When you choose to pursue a career in a public sector, you'll be able to enjoy comprehensive benefits that go far beyond typical insurance coverage.
These benefits include:
 Loan repayment programs

 Paid vacation days

 Medical and dental plans

 Retirement savings plan

 Tuition reimbursement programs

 Employee discounts

 Professional development opportunities
If you want to put your experience to good use, you should consider working for a nonprofit organization such as the Los Angeles Department of Health Services. Because these organizations operate independently, they aren't subject to federal regulations regarding compensation, staffing levels, or hours worked.
This flexibility allows you to take advantage of new opportunities whenever they arise and give you the ability to decide when and whether to accept a position.
Of all the various medical careers, becoming a physician in the public system is one of the most fulfilling. There are many reasons why becoming a physician in this setting is an excellent choice for you. However, before making any final decisions, you should carefully research and weigh your options.
Visit our job board to learn more about current openings and see which one is the perfect fit for you.